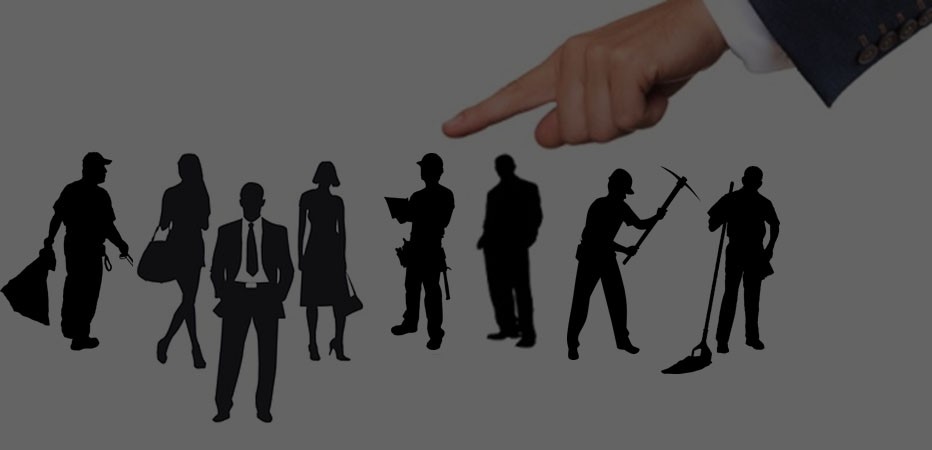 Few businesses can survive on word of mouth alone so need to advertise to attract new customers. In addition to traditional mediums such as newspapers, most now advertise online: social media, classifieds, forums and more recently 'tasker' or 'find a service provider' websites which we will cover in this article.
How do 'find a service provider' lead generation websites work?
To explain how they work we will focus on the common 'find a tradesman' sites. These typically act like a broker service connecting people who need work doing, with tradesmen who are local to them. For many tradesmen these are lucrative but for others they see little or no return in terms of leads that convert to a paid job. Tradesmen cite a lack of transparency i.e. not having control over which customers get sent their details and the fact they have no way of verifying if the leads are genuine (that the customer actually exists) as their main concerns. They also worry that some businesses might be favored over others whereby they get first refusal of the more lucrative work. From a customer's perspective not being able to search, filter and compare for themselves is also considered quite restrictive and tradesmen feel they lose out on opportunities because of this.
How much do they cost?
Costs vary across these sites with some charging as little as $30 monthly and others running into the hundreds. Most charge additional fees. For example, when a customer posts a service request a selection of local tradesmen are sent an alert. To view/contact the job poster they are charged a none refundable fee. There is no guarantee of getting the job nor that the customer hasn't already chosen someone. Other sites take a percentage of the final payment to the customer which could be quite a substantial fee.
Where can I find these websites?
There are tons of websites and classifieds where you can find property related service providers. Some are free, some provide the broker style service mentioned above. Depending on the type of service you are seeking there are numerous sites that focus on specific industries i.e. trades, conveyancing, lawyers etc. Search for 'find a [your type of service provider here] in Australia (or elsewhere). Here are just a few we found:
airtasker.com
hipages.com.au

lawsociety.com.au/for-the-public/find-a-lawyer

oneflare.com.au

serviceSeeking.com.au
Promoting your business on Linktosale - is it any different?

Short answer YES. Linktosale provides a level playing field for all businesses. For example, after the initial 6 months free period all service providers pay a flat monthly fee of just $33 (inc' GST). There are no hidden extra costs i.e. to view lead details and we do not take a percentage of the provider's hard earned money. There is no intervention/broker service or other barrier between the service requester and the business.
At various stages in their lives people need different types of service, the most common being trades. But if they are buying, selling, renting property they may need an agent, a lawyer, conveyancer, surveyor and so on. There are very few websites that offer the convenience of finding all these providers together in one space.
Our vision is to become a true one-stop-shop for consumers by providing the largest industry-wide online directory for the property industry where people can find any business or individual from any sector. We want it to become the go-to place for anyone who provides a property related service, is seeking a service, or seeking to buy, sell, rent or share residential or commercial property. If your business is property related then join us in making that happen.
What else is different about Linktosale?
Its one of the first property platforms to have it's own integrated social networking technology, a property portal, and a service provider marketplace. It is the first to offer free tools to help all members connect and engage in real time. It is also the first to provide a multitude of ways to promote a business and generate leads. Finally, unlike other property portals, online marketplaces and directories your potential target customers are also community members, ready to engage with you.
KEY BENEFITS FOR SERVICE PROVIDERS (INCLUDING TRADESMEN)
Marketplace listing showcasing their business, customer feedback and any videos and photos i.e. of past work

two way ratings and reviews system so providers can review customers: we believe this to be a fairer system for all parties and can alert other providers to bad or none paying customers etc.
ability to search and filter the Service Requester's posts and contact the poster direct
ability to create multiple email alerts based on Marketplace filters (i.e. a carpenter might want to be alerted when a post is added in the Carpenter/Joiner category)
free Widgets to add ratings and reviews to their own website, Facebook page etc.
2 free mobile apps: Collaborate - the online community and lead alert system and also the Events app (for those who manage events of their own)
ability to create workspaces whether it's for teams, property managers and their tenants, landlords, building/development projects, or to manage communications for an entire property sale transaction - there are endless possible uses

lots of functionality to engage with potential customers and other service providers (including live chat)
ability to build power

team contact lists e.g. preferred

tradesmen, preferred sub-contractors etc.




ability to find your industry related events and also upload and manage your own including paid ticket events

ability to add unlimited videos e.g. informational, marketing, explainer videos and so on

ability to publish their own news articles - further promoting the business

every member is a potential customer for your business

tradesmen looking for contracts within developers, rental property managers (for property maintenance) and other businesses (in addition to home owners) can now promote their services, connect and engage with all in one place
​NOW FOR THE BEST BIT - FOR A LIMITED PERIOD, WE ARE OFFERING A MINIMUM OF 6 MONTHS FREE FOR ALL SERVICE PROVIDERS ALONG WITH FREE SETUP SERVICE - THERE IS ABSOLUTELY NOTHING FOR YOU TO DO. EMAIL US FOR DETAILS
In a hurry to get set up? You can do it yourself and still take advantage of 6 months free offer, just click on Register Now. Note, please have your logo, a nice cover image and a nice company bio or introduction at the ready. Also note: you will not be charged and when the time comes where fees do kick in you will be notified beforehand and asked to start a paid subscription - at no point will we automatically take payment. This will only happen once authorised by you. Additionally there is no long contract or tie-in and you can close your account any time!