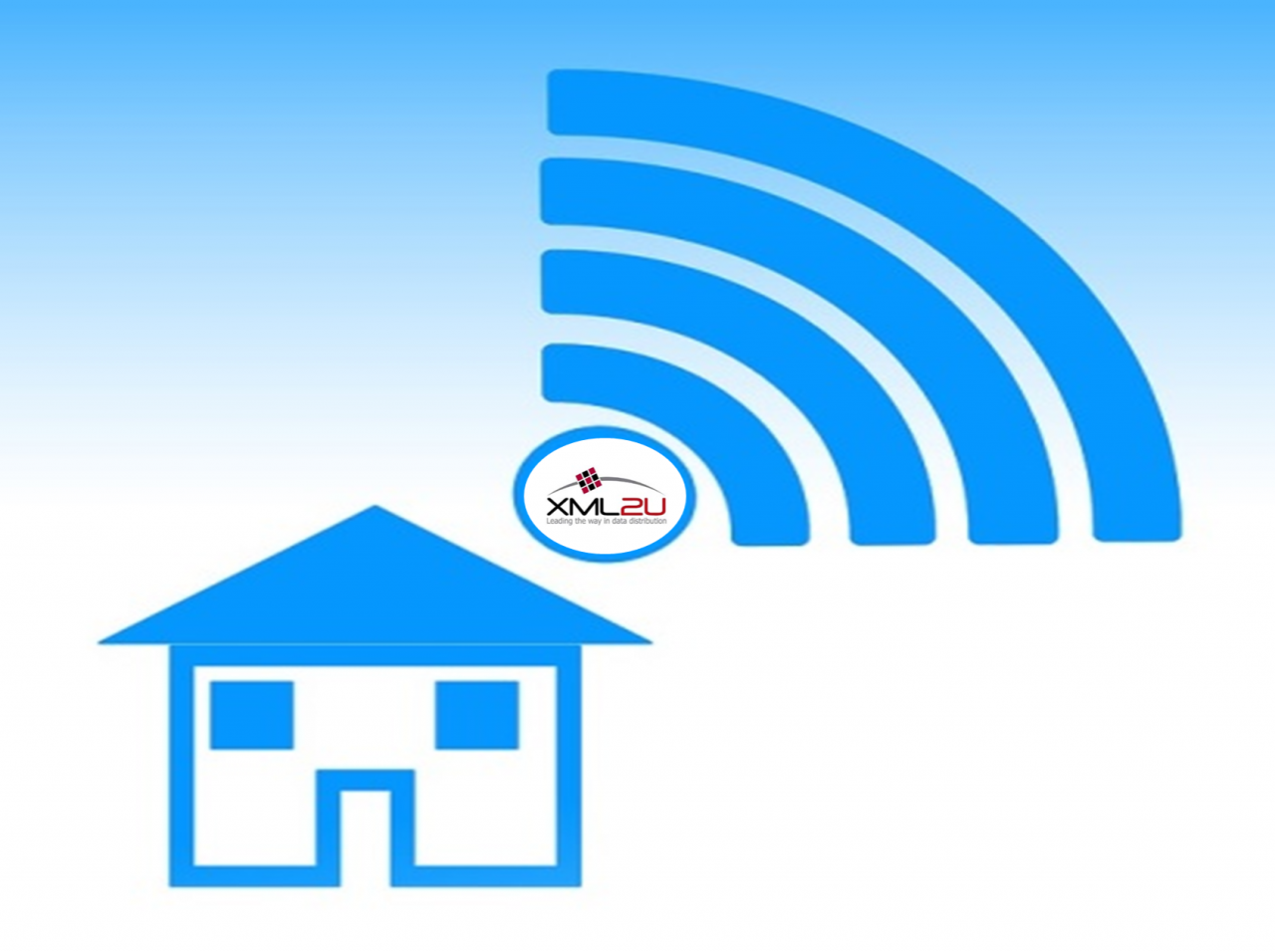 If your CRM provider only submits to a couple of portals, OR charges you for each additional portal you submit to, OR you don't use a CRM and do your portal listings manually then XML2U can help you.
XML2U has been around for a while now and is an excellent marketing tool for Real Estate Agents. It is perfect for all estate agency models regardless of size (from one man band operations through to larger organisations). If your agency wants to be able to submit their listings to the widest possible audience (including social media channels such as Facebook and a video created from your listing sent to Youtube) then XML2U is a perfect choice.
The following introduction has been provided by XML2U:
Real Estate Agents (in particular) wanted to publish their properties on other websites to increase the opportunities of those properties being seen by the larger and larger numbers of property seekers using the internet to find what they were looking for. The problem was the time it took to enter each property one by one to each site. As a consequence, agents only tended to upload their properties to a few sites and even those did not get updated very often.

The solution was an automatic 'feed' of the agent's property listings - so that when they added a property to their own website, it was picked up and copied across (or fed) to the sites they wanted it seen on (often referred to as syndication). XML2U developed the systems necessary to 'collect' the property listings from the agent's website, turn that data into a form that other websites could import, and 'feed' it to them. As a result, real estate agents are now able to have their properties 'syndicated' far and wide, on multiple websites, at the flick of a switch (or a mouse click).

What XML2U does

By configuring their software to the layout of the agent's website, XML2U create a data extraction robot to 'crawl' the site (much like Google would crawl a site to index it in their search results) and copy the property listings across to their database. The copied data is then transferred to their feed generator which transforms the data into a variety of formats which other websites can read and import. XML2U create multiple versions of the feed so that 95% of the world's portals are able to work with it. Once the 'feed' is created, it is ready for delivery to whomever the agent wants. To keep the feed up to date, the XML2U 'robot' revisits the source of the data (your site or export file) each day to collect the agent's latest information, refreshing the feed with the new data. In this way, receivers of the feed are able to update their systems automatically with the agents latest information. This applies to new listings, removed listings and amended listings, each day.

Benefits to agents

Massive time-saving – the more sites or other locations your feed is sent to, the more time you are saving - and time is money. XML2U make everything as automatic as possible. All the agent has to do is decide who is to receive the feed - we provide the means to identify and select suitable recipients and send the feed to them.

Widest distribution network

more than 1000 national and international portals (websites that will promote your listings) to choose from, 100+ of which are entirely free
an RSS add-on to update the agent's own site visitors;
uploads to Twitter, Facebook and LinkedIn for a potential worldwide audience of more than a billion;
powering a smartphone app, a mobile website or a digital TV display;
automatically converting your listings to video and posting them on YouTube.
Reaching markets not previously accessible
It is one thing for agents to get their listings seen in their own country, but quite another to get them seen by overseas buyers. In the current economic climate, it is increasing important to attract buyers from other countries. However, the websites and portals that serve one country are often not very visible in another. So, to be seen by Chinese, Russian, British or Asian buyers, for example, the listings need to be published on the portals most visible in those territories. The portal selection in XML2U includes the important and most highly visible portals in all parts of the world.


Deals & discounts for XML2U clients
many portals offer special deals and discounts to clients who have an XML2U feed. (Run a portal search in XML2U and click the 'XML2U Offer' links). XML2U have also negotiated special prices on mobile websites, smartphone apps and the conversion of an agent's listings to video for upload to YouTube and other sites.


Major boost to your SEO
Search engine optimisation determines where on the major search engines your website appears and, therefore, how many people find and visit it. Many portals provide links back from each of your listings direct to the listing page on your own site. This contributes to a higher ranking on the important search engines and as a consequence more visitors to your website.


A very modest cost
Because XML2U have automated so many of the processes they can make the facility available to agents at a very modest price. A typical feed will cost approximately $32 a month (to include daily updates for up to 500 listings - more by arrangement) regardless of how many sites are sent the feed; plus a one-time setup fee of around $62.
No long term contracts
There is a 3 month minimum term but, thereafter, you can cancel without notice at any time. To cancel a feed, service or recurring subscription, for details of the procedure simply contact XML2U.

How many data feeds will a real estate agency need?
If an agency intends to distribute their data they will typically only need the one feed - their data feed can be used by as many websites or apps as they choose to send it to. If they want to submit all their listings to some websites or apps but only a selection to a particular recipient, they may need a second feed just containing that selection.
Does Linktosale accept feeds from XML2U?
Yes. You have two options. Your agency can set up their own account at XML2U and pay them direct including the initial setup cost OR Linktosale can do this for you and include the portal feed costs in your monthly subscription (your agency will still need to pay the initial setup cost to XML2U).