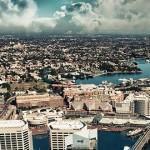 The state government has not provided meaningful incentives to first homebuyers despite announcing changes to stamp duty that will see a $1 billion windfall from foreign investors, according to the Real Estate Institute of New South Wales (REINSW).
Last week, NSW Treasurer Gladys Berejiklian said the government will add a four per cent stamp duty surcharge on residential property bought by foreign purchasers from June 21, 2016 plus 0.75 per cent land tax surcharge for foreign owners from the 2017 land tax year.
REINSW president John Cunningham says it appears the NSW Government has lost sight of the plight of first homebuyers with its failure to identify their need for meaningful incentives.
"This was a significant opportunity to help first homebuyers and the 90 per cent who buy existing properties with a 50 per cent reduction in the stamp duty on a purchase of a residential property less than $1 million," Cunningham says.
"The government appears to have no intention of passing any of this funding to first homebuyers and have taken the view that they are a lost cause.
"Is that what they are thinking, have they written them off? It certainly appears so."
Under the changes, foreign investors will no longer be entitled to the 12-month deferral for the payment of stamp duty for off-the-plan purchases of residential property and will not get the tax-free threshold for the land tax surcharge.
"Having taken away the 12-month deferral to pay stamp duty from foreign investors the government has the opportunity to provide this to first homebuyers as one option for some concession.
"In tomorrow's budget the NSW Government can make a direct difference to first homebuyers who have been left in the dark for too long.
"We urge NSW Treasurer Gladys Berejiklian to use the foreign investment windfall for the direct benefit of those trying to enter the property market," Cunningham adds.
Meanwhile, data shows that residential vacancy rates in Sydney continue to remain steady at 1.7 per cent.
Cunningham says the May 2016 REINSW Vacancy Rate Survey saw slight movements across all Sydney areas but that Sydney as a whole remained the same.
"Inner Sydney was up 0.2 per cent to 1.5 per cent, middle Sydney rose 0.1 per cent to 1.7 per cent, while outer Sydney fell 0.1 per cent at 1.8 per cent," he explains.
"Residential vacancy rates have continued the trend of the last four months and we expect this rate of supply to continue.
"We've heard much debate over the possible abolition of negative gearing in recent times, something that we do not support. If this was to occur we would expect to see a decline in construction and a fall in vacancy rates.
"This in turn would result in landlords trying to increase rents and a fall in prices for new-builds coming into the market, as investors are not happy to make a loss on their investments.
"We believe that existing owners won't dump their investments but will make sacrifices elsewhere in their household budgets."
In the Hunter, vacancy rates fell 0.1 per cent at 2.4 per cent despite a gain of 0.3 per cent to 2.1 per cent in Newcastle.
In the Illawarra, vacancy rates fell 0.3 per cent at 1.4 per cent, led by Wollongong which was down 0.5 per cent at 1.2 per cent.
Across regional areas, New England rose 0.4 per cent to 4.0 per cent, Orana rose 0.2 per cent to 3.7 per cent and Coffs Harbour was up 0.7 per cent at 2.3 per cent. Albury fell 0.1 per cent at 2.8 per cent, central coast dropped 0.7 per cent at 2.3 per cent and south coast fell 0.7 per cent at 1.8 per cent.
About API
Founded in 1997, API is Australia's highest-selling property magazine.
Original author: API