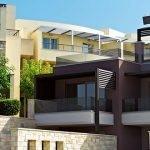 On November 30, important new reform affecting investors and strata occupants will commence in New South Wales.
In summary, the key factors you need to take into account are:
Finances – financial reporting requirements will change and there'll be changes in timing of levy payments and interest payments on arrears levies. Those who haven't been raising funds to match their 10-year sinking funds can expect significant increases in levies to catch up.
Collective sale or development – provision is to be made for compulsory sale or redevelopment of strata buildings, even where there's a dissenting minority, by means of a strata renewal plan. There'll be a broader range of options for someone owning such a property or proposing to buy one, but if you buy a strata property, it might not be your choice when you sell it. The power will be shifting from the minority to the 75-per-cent majority, and those that are living in areas recently rezoned to a much higher density will be considering their options.
By-laws – the real changes to the existing by-laws are to reflect the renovations comments above, permit dogs without consent that are registered under the Disability Discrimination Act 1992 and, interestingly, by-laws that are harsh, unjust or oppressive will be of no force or effect. There'll also be greater scope for by-laws addressing issues such as unauthorised parking, smoking and occupant numbers, as well as improved mechanisms for enforcing by-laws.
Common property maintenance – a lot owner may be able to claim compensation from the owners' corporation for failure to maintain common property where this causes loss to the lot owner. This is an interesting shift back to about four or five years ago and it's likely many claims will be made.
Renovations – lot owners will be able to carry out "minor cosmetic work" without the consent of the owners' corporation and potentially simpler procedures will apply for "minor renovations", where owners' corporation consent will still be required. The practical effect here is often what happens in reality in any event.
Governance – strata committee members will be subject to duties but will have no liability if acting in "good faith", which may inadvertently lead members to think they don't need officers bearers' insurance, which is quite ill-informed. There'll also be many changes to meetings and other procedures; importantly, voting and attendances at meeting are shifting to permit electronic means.
Tenant rights – tenants are to be given some rights, including to be given notice of meetings, attend those meetings and in some cases appoint a tenant representative. However, it's anticipated that this will have little take-up given the inability to vote and the owners' corporation's ability to resolve to prevent the representative addressing the meeting and further limiting matters of which they can receive information and be present at the meeting.
Building defects – a number of changes have been proposed to improve the process of addressing building defect issues in new strata buildings, such as 2 per cent bonds and reports paid for by developers. However, it's really timed to come into effect towards the end of this construction cycle and is only applicable where home warranty insurance isn't available.
Strata managers – appointment terms are to be limited, developers and persons connected prohibited from being strata managers and the entitlement to receive commission income and other benefits is to be restricted.
Caretakers – caretakers will become known as "building managers" and won't be required to be a resident. The key effect here is to limit the term of this type of contract to 10 years.
For property investors, these changes have the potential to make life better or worse, depending largely on how well you understand and can work with these changes. Investors should obtain legal advice about these issues before purchasing an investment property or, if you already own strata property in NSW, it's recommended you look into these with a suitably qualified professional.
About David Bannerman
David Bannerman is director of Bannermans Solicitors, specialist in strata and construction law. David is widely published on strata and related property law matters.
Original author: David Bannerman