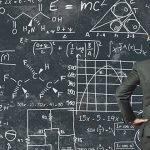 These were always going to be interesting times for building and construction in Australia, now the resources boom has passed and residential building has peaked.
The release of the latest industry forecasts by the Australian Construction Industry Forum (ACIF) illuminate a turbulent next 10 years as the Australian economy recalibrates from a once-in-a-lifetime peak, with some sectors set to experience a fall in work demand of up to 40 per cent in the coming years.
"These ACIF Forecasts have been fascinating to produce, in an environment where interest rates are at record lows, global economic activity remains subdued and Australia is coming off the largest resource boom in its history," says Adrian Harrington, head of funds management for Folkestone and chair of ACIF's Construction Forecasting Council.
"Now that the peak has passed, opportunities for the industry's 1.1million participants are simultaneously softening and relocating."
It's not all bad, however.
"The dynamics of business and public spending has seen some expenditure move between sectors, rather than fall away entirely, so the opportunity landscape has changed significantly.
"We're pleased to present the industry's own forecasts for all sectors, to help businesses navigate this new environment."
The November 2016 ACIF Forecasts project a 6-per-cent fall in overall building and construction activity from $220 billion in 2015-16 to $207 billion this year.
However, this mild decline is far from uniform, and the headline numbers mask the shifting demand within each of the three sectors.
There's evidence that the surge in residential building, especially the construction of apartments, has saturated demand, or is about to.
While residential building as a sector will continue to rise until 2017-18, from the following year the sub-sector featuring apartments and townhouses is forecast to begin a fall of up to 40 per cent.
The previous lift in non-residential building and engineering construction from the mining boom and related activities has now completed, however the sub-sectors have new public and private investment that makes the distribution of
activity uneven within each sector.
Residential building demand reached another record level in 2015-16 and is expected to continue to climb in 2016-17, albeit at a slower pace, before beginning to descend.
Reflecting concerns about a potential glut in the market and the threat this could pose to the stability of house prices and the banking system, additional prudential controls have reduced the availability of finance to investors and to developers. There are also signs of reduced foreign demand and lower immigration is starting to affect domestic demand.
In financial news, the total value of mortgage lending in September was recorded at $32.3 billion, a 2.3 per cent lift on the value of approvals in August, marking a turnaround following two months of negative growth.
"For the fifth month in a row, growth in the value of housing finance commitments once again outstripped growth in the number of transactions," Master Builders' Matthew Pollock says.
"For new dwellings, secured finance was valued at over $2.7 billion, a jump of 2.3 per cent in September, to be 9.7 per cent up over the year," he adds.
"When combined with the strong results for residential work done (up by 10.7 per cent over the year-to June 2016) and renovations (up by 2.2 per cent over the year-to June 2016), the recent strong results for housing finance suggest the boom in residential construction activity may go another few rounds."
The ABS figures also show the number of loans to households building and purchasing new homes held steady at a relatively high level in September 2016, according to the Housing Industry Association (HIA).
"The total number of construction loans and loans to households purchasing new homes has remained stable over recent months. The total is slightly below the peak levels reached in late 2015 and early 2016, although remain very strong and consistent with the high level of new home building occurring," HIA economist Geordan Murray says.
"In total, there were 34,428 loans to owner-occupiers purchasing homes during September 2016 (excluding re-financing), which is up by 0.5 per cent on the level recorded in August, although it's 7.8 per cent lower than the number recorded in the same month last year.
"The level of lending to households buying new homes was similarly steady during the month. The number of construction loans fell by 0.3 per cent in September, and was down by 3.3 per cent down on the level recorded year ago.
"Lending activity in this part of the market reconciles quite well with indicators tracking the new home building activity," Murray adds.
"It's likely that the new home building cycle peaked in 2016 and that we'll see activity moderate as we progress through 2017.
"It was also interesting to note that there's been a modest uplift in lending to investors in recent months. We can expect some further uplift in this part of the market over the year ahead as an increasing number of the new homes currently under construction reach completion and off-the-plan purchases by investors reach settlement."
About API
Founded in 1997, API is Australia's highest-selling property magazine.
Original author: API