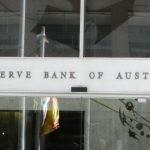 After two rate cuts this year, the Reserve Bank of Australia (RBA) has decided to hold the record low cash rate at 1.5 per cent.
Tim Lawless, CoreLogic head of research, says the RBA is likely to be keeping a keen eye on the housing market; since the May rate cut and subsequent cut in August, many of the key housing market indicators have bounced higher.
"Auction clearance rates have returned to the highest reading in more than a year, albeit on lower volumes," Lawless says.
"CoreLogic's hedonic index has seen some acceleration in the rate of capital gain across the already hot Sydney and Melbourne markets and the value of investor housing finance commitments have recently rebounded to the highest levels since August last year.
"In contrast, there's been a consistent wind down in transaction numbers, which implies market demand may be getting exhausted.
"While affordability barriers and tighter lending conditions are likely to be contributing to the slowdown in transactional activity, another factor is simply there are historically low numbers of homes being advertised for sale in Sydney and Melbourne, which is contributing to the upwards pressure in the market and limiting transaction activity due to low stock levels."
With monthly indicators of inflation remaining low and the Australian dollar remaining relatively high, Lawless says there's a strong chance of a further rate cut later this year.
Survey results by finder.com.au involving 38 economists reveal 47 per cent predict a further rate cut before 2017, with November being the most likely month cited.
REINSW deputy president Brett Hunter says the RBA has taken a wait-and-see approach following its August rate cut.
"We are seeing more stock enter the market place as the weather warms up… September's traditionally a strong month for the real estate market and we anticipate that 2016 will be no different."
The official cash rate has fallen 325 basis points since the downward trend commenced in November 2011.
The RBA will next meet on Tuesday, October 4, 2016.
About API
Founded in 1997, API is Australia's highest-selling property magazine.
Original author: API